Wir empfehlen Internet Explorer 9 (oder einen anderen Standardbrowser) zu verwenden, um alle Funktionen dieser Website nutzen zu können.
EASTER SALE SANTA's SALE JEWELRY BABY DECORATIONS HOLIDAY gifts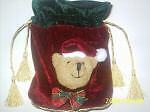 ksister2
The best seller on ebay--Santa--also known as dalec22--has an incredible Sale for you so do your Christmas shopping now because with dalec22 Christmas comes twice a year! Free ship, beautiful one of a kind jewelry will make you sing Jingle bells as the savings ring!! ksister2 has a selection of Christmas items for you too as she thinks Christmas should last all year!!
Artikel in dieser Kollektion

Weitere Artikel werden geladen...