Are You Having Trouble With Paypal?

Is Paypal Not Listening To You?

This is a guide to help you deal with all the jerks that work for Paypal.

Question: Where is the phone number?
Answer: Hidden on the site because they don't want you to call them.
Question: Where is their email address?
Answer: It isn't listed you have to log in to your account and you their stupid contact tab at the bottom.
What can you do then?

Here are all Paypal Phone Numbers for you but realize you will speak to a complete jerk on the phone.
This person will not help you and you will get no where.
4:00 AM PDT to 10:00 PM PDT Monday through Friday
6:00 AM PDT to 8:00 PM PDT on Saturday and Sunday
1-402-935-2050 (a U.S. telephone number)
(877) 672-9725 1-877-6-paypal
(888) 221-1161 help center
(402) 537-5740 (fax)
(866) 272-9725
(800) 836-1859 Premier Account Holders
(650) 251-1100
(402) 935-2000
(402) 935-2001
(402) 935-2062
(402) 935-7733
(402) 537-5740 FAX
Help Center: (888) 221-1161
Don't Waste Your Time On The Phone.

Then What Should I Do?


What is Paypal's Addresses?
I Need It To File A Case Against Them
PayPal, Inc.
2211 N First St
San Jose, CA 95131
PayPal, Inc.
3000 Hanover Street
Palo Alto, CA 94304
PayPal, Inc.
1840 Embarcadero Rd
Palo Alto CA 94303
PayPal, Inc.
701 First Avenue
Sunnyvale, CA 94089
PayPal, Inc.
12312 Port Grace Blvd
La Vista, NE 68128
PayPal, Inc.
PO Box 45950
Omaha, NE 68145
PayPal, Inc.
11128 John Galt Blvd
Omaha, NE 68137
What Is The Best Way To Get Paypal To Answer You?

Email them and email every address twice a week to every email address listed:
crme@paypal.com
aup@paypal.com
appeal@paypal.com
harbor1@paypal.com
service@paypal.com
account-review@paypal.com
ppelce@paypal.com
resolution@paypal.com
cardreview@paypal.com
complaint-response@paypal.com

Please take note do not email these addresses all at once, spam filters from Paypal will block this, just email each address one by one.
If you email these addresses one by one twice a week they will eventually be forced to respond to you.

Email Sounds Childish.
Yes, But It Works
How Can I Speed Them Up To Contact Me?
Contact the Better Business Bureau at:
https://
odr.bbb.org/odrweb/public/complaintlink.aspx


Enter the Company Name as:
Paypal, Inc.
Use A California Address Because This Is The Correct BBB Office To Contact.
What is the BBB's email address to file complaints to or follow up with
"Better Business Bureau" sanjose.bbb@bureaudata.com
If you contact the BBB and tell them your problem with Paypal, things will get done alot faster.
And Paypal will start listening to you but please do tell them you filed with the BBB.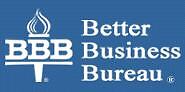 What Else Can I Do?
Contact the Federal Trade Commission (FTC) Bureau of Consumer Protection at:

https://rn.ftc.gov/pls/dod/wsolcq$.startup?Z_ORG_CODE=PU01
Enter the Company Name as: Paypal, Inc.

Can I Do More To Complain Against Paypal?
Yes, Contact your states Attorney General