Soft, plush, and cuddly,
Ty Beanie Babies
were all the rage when they first hit the market in 1993. Beanie Babies are brightly colored animals whose plastic pellet filling makes it easy for the toy to pose in various positions. While they started out as merely toys for children, Ty Beanie Babies soon became prized collectibles. Whether you are thinking of starting your own collection or adding new toys to an existing one, if you are serious about collecting the most valuable Beanie Babies, here are the top 10 animals that you should look out for.

1
Peanut the Royal Blue Elephant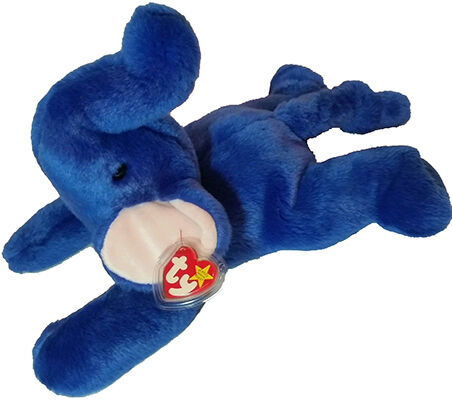 Because of a manufacturing error that turned it a darker shade of blue than designers intended, Peanut the Royal Blue Elephant quickly became a favorite among many Beanie Baby collectors. Beanie Baby experts believe that only 2,000 copies exist, and it has an appraised value of $1,500 to $5,000.
---
2
Old Face Teddy Bear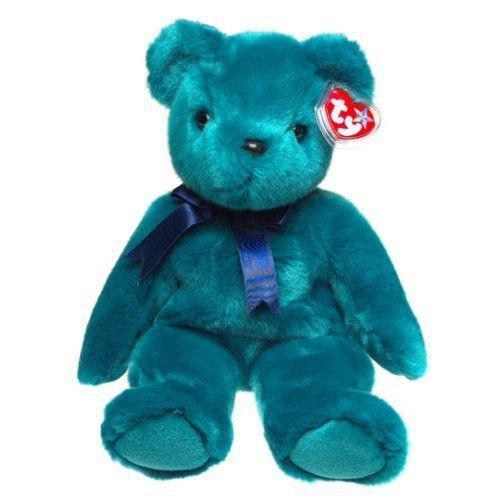 Valued at $2800, the Old Face Teddy Bear Beanie Baby features a Victorian-style face with eyes on the sides of the head instead of facing forward and a small triangular nose. The old face version of this Beanie Baby debuted in June 1994 and retired in January 1995. While Ty simultaneously made teddy bears in jade, cranberry, teal, magenta, and violet colors, collectors most highly value the brown version, which does not come with a poem or a ribbon.
---
3
Chef Robuchon
The Chef Robuchon Beanie Baby commemorates the 2006 opening of L'Atelier de Joel Robuchon; Ty only created about 200 of this bear and released them to guests and journalists at a private gathering at the restaurant. It is the most expensive Beanie Baby ever sold, bringing in $7,353.51. The toy wears a chef's hat and embroidered chef's jacket and also holds a menu containing Chef Robuchon's potato puree recipe.
---
4
Humphrey the Camel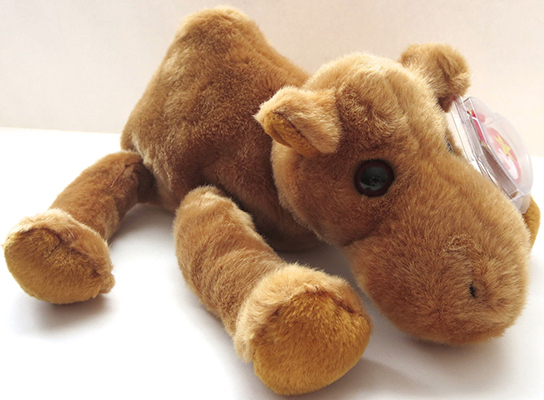 Created in 1994, the Humphrey the Camel Beanie Baby is valued at around $2,000. Ty only produced 25,000 copies of this member of the original Beanie Buddies. Humphrey is a tan camel featuring black stitching and black button eyes.
---
5
Billionaire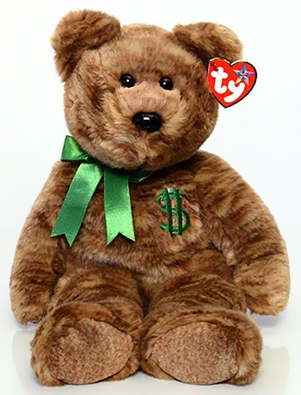 To commemorate company milestones, Ty created a series of limited edition Billionaire Beanie Babies and gifted them to employees and representatives. Depending on the exact edition, they are worth $1000 to $3500. These Beanie Babies come in 13 colors, have embroidered dollar signs on their chests, and include a swing tag with Ty's autograph.
---
6
The Number 1 Bear
Similar to the Billionaire Beanie Babies, the red Ty #1 Bear with an embroidered "#1" on its chest is one of the most valuable Beanie Babies of all time; one sold for $2,499.99 on eBay in 2012. This bear was never sold to the public. Instead, Ty issued only 253 of this limited edition Beanie Baby in 1998 and gave them to company sales representatives.
---
7
Garcia the Tie-Dyed Bear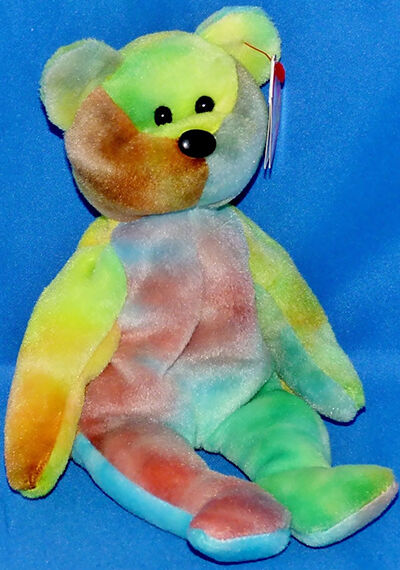 Released in January 1996 and discontinued barely one year later, Garcia the Tie-Dyed Bear is widely thought to be a tribute to the Grateful Dead's Jerry Garcia, who died in June of the previous year. Because the tie-dye fabric makes each bear unique, this Beanie Baby continues to be a favorite among collectors, though this uniqueness has made its value quite unpredictable.
---
8
Blackie the Bear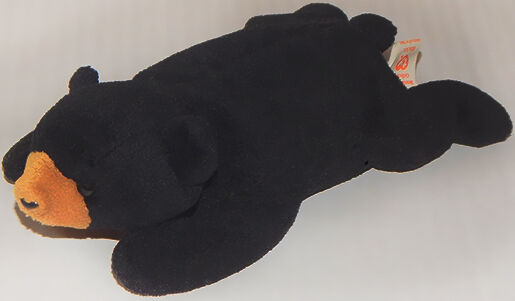 Ty released Blackie the Bear in 1994 and retired it in 1998. While it is valuable on its own, some Blackie Beanie Babies are worth much more because the incorrect name "Curly," "Valentino," or "Squealer" appears on the tush tag.
---
9
Princess Beanie Baby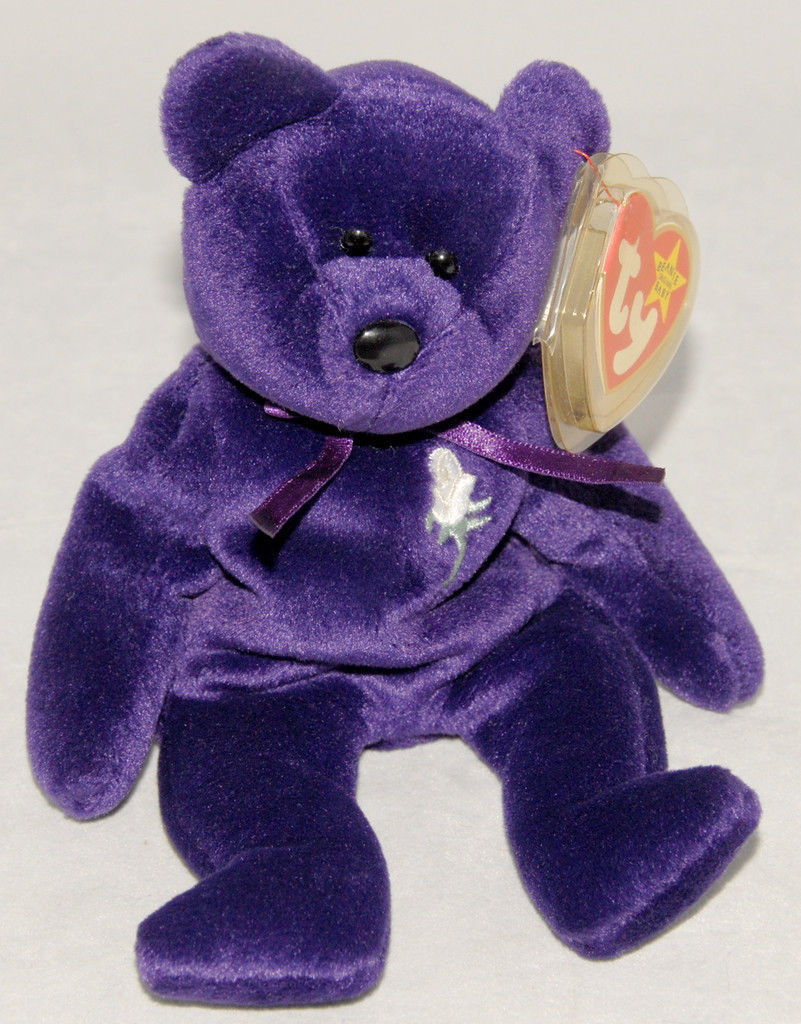 The Princess Beanie Baby is a popular purple bear that commemorated the 1997 death of Diana, Princess of Wales. Several different versions of this bear exist due to changes in the manufacturing process that led to different swing tags and tush tags during its production run; the most valuable version is missing the embroidered white rose on its chest because of a production error.
---
10
Quackers the Duck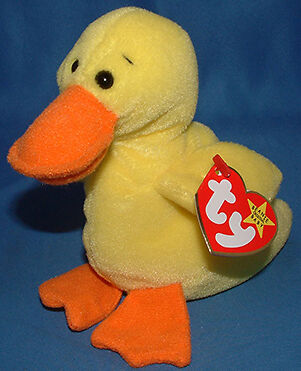 From June 1994 to January 1995, Ty made an edition of Quackers the Duck that did not include wings. Collectors believe that only 780 of these wingless Beanie Babies exist, though later versions that do have wings are easier to find.
---
How to Buy Ty Beanie Babies on eBay
If you are looking to purchase Ty Beanie Babies on
eBay
, start by typing the particular animal that you wish to buy on the search bar that you can find on all of their webpages. If too many options pop up, you can then filter the results based on item location, category, condition, price, and more.
Whether you are looking to collect in order to resell at a later date or you are simply hankering for a piece of your childhood, collecting Ty Beanie Babies is a great way to combine nostalgia with the possibility of future monetary gains.