Wir empfehlen Internet Explorer 9 (oder einen anderen Standardbrowser) zu verwenden, um alle Funktionen dieser Website nutzen zu können.
sale dalec22 50% off ends soon Best Jewelry Great Prices NOW BUY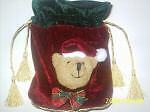 ksister2
dalec22 is also know as Santa by her loyal customers because she gives fantastic deals with her sales and free Priority Shipping which is now over $6--she is giving it away.. Plus she is the nicest seller you will ever meet anywhere. These are not just good buys--they are steals. dalec22 has the most unique items and exquisite taste so take advantage of the sales because her Flash Sales save you Cash and they go up to regular price soon.! Christmas is every day at dalec22.
Artikel in dieser Kollektion

Weitere Artikel werden geladen...