Renault Twiingo III Typ AH 5-door 2014-CAR SUN SHADE BLIND SCREEN
EUR 129,00
+ EUR 50,00 Versand
Lieferung ca.
Di, 27 Aug - Fr, 13 Sep
100% positive Bewertungen
Passende Artikel, die Sie interessieren könnten
Info zu diesem Artikel
04. Sep. 2019, 12:42 MESZ
Artikelbeschreibung
"
Serves as bug and wind shield. Due to the quality of the fabric the Sonniboy shields from curious glances. The car windows can be rolled down even while driving with the inserted sunshades. This has been tested up to 180km/h.
"
Alle ansehen
Informationen zu diesem Verkäufer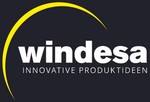 windesa
Bewertungspunktestand

(1066)
100% positive Bewertungen
Angemeldet als gewerblicher Verkäufer