Wir empfehlen Internet Explorer 9 (oder einen anderen Standardbrowser) zu verwenden, um alle Funktionen dieser Website nutzen zu können.
good used watches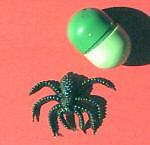 totommyto
Buying and Selling is especially satisfying when you can work with a team of humble specialists on occasion. I am fortunate enough to know a retired gentleman who knows how to find a decent watch, and having a hunch it only requires a new battery, picks it up on the cheap. He in turn has a friend who is a retired jeweler, who will inspect and insert a new battery for a very small fee. When this picking and tuneup phase is done, the watch is turned over to me already cleaned and bagged, to sell on eBay. Nobody gets rich here, but we enjoy the process and everyone gets to share a little coin. The buyer is happy with a good running watch at a fair price, and often finds a favorite replacement piece long unavailable. Everybody happy!?
Artikel in dieser Kollektion

Weitere Artikel werden geladen...