Wir empfehlen Internet Explorer 9 (oder einen anderen Standardbrowser) zu verwenden, um alle Funktionen dieser Website nutzen zu können.
Conway Twitty; "Still" The Best Friend A Song Ever Had!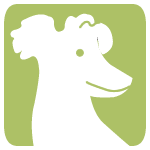 jeanette3923
Just bought another picture 8x10 of Conway in his later years but can't seem to load it. One way to describe this collection is: I have a Conway Twitty fan before I ever knew what he looked like. His vocal range just captivated me. Couldn't find much of anything of his in the beginning but then I was only in the 5th or 6th grade. Soon as I got familiar w/the pc I started looking & now I can honestly say I have all his music but 33 1/3 album & many pictures, DVD's & Cd's, books, all you see below I have plus more. And his music & Loretta's is all you'll hear from my house or car. "Still The Best Friend A Song Ever Had!"
Artikel in dieser Kollektion

Weitere Artikel werden geladen...